India got the better of three other contenders to grab the rights of hosting the prestigious youth championship.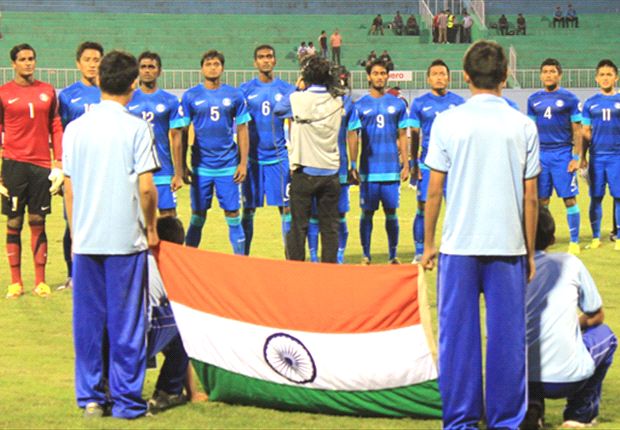 FIFA officially announced today that India have been handed the hosting rights for the 2017 U-17 World Cup.
"India confirmed by the FIFA ExCo as host of the FIFA U-17 World Cup 2017," the world governing body's official Twitter handle announced.
India was among four countries that tabled an official bid for to host the tournament along with South Africa, Uzbekistan and Azerbaijan. Republic of Ireland had showed an interest but never made a bid for the same, as told to Goal by a representative from the Irish FA.
However, India edged past the rest, to win the right to host the first major tournament on the nation's soil.
As per the bid, eight cities - New Delhi, Mumbai, Kolkata, Bangalore, Margao, Kochi, Pune and Guwahati - are in line to be the venues of the tournament."We are extremely excited about the development and would thank our president, Mr.Praful Patel for his contribution," said Kushal Das, the general secretary of the All India Football Federation (AIFF), to Goal.
"This is a great development and a big day for Indian football as they get to host one of the biggest events in football," said Dr.Shaji Prabhakaran, FIFA's development officer for South and Central Asia.
India were deemed hot favourites with Sepp Blatter, the FIFA president also giving special attention to the bid.
"India has a very good chance as of now to host the tournament as it will give them an entry into the elite league and also will allow its U-17 team to play as a host nation," he told the media during his visit in Delhi last year.
Being the hosts, India will automatically qualify as one of the participating nation in the tournament, and after their unfortunate absence in 1950 FIFA World Cup even after been invited, this will be their first appearance in a FIFA World Cup of any kind.
Source:
Goal
If you like what we post here, and you want more...
Add us to your Circles
,
like our Facebook Page
,
Follow us on Twitter
,
follow us on google friend connect
, or
Subscribe to our RSS feed
for our latest posts.
Share this post with your friends and also feel free to add your comments below.