The CA Bastia midfielder got his side's second goal in a 2-2 draw at home against Istres on Friday night.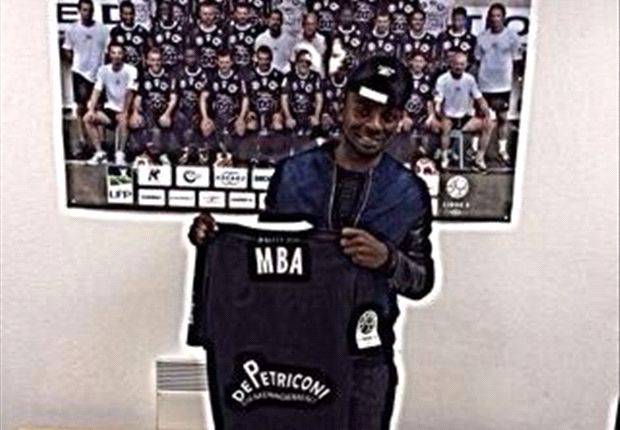 Nigeria midfielder Sunday Mba scored his first goal in the French Ligue 2 on Friday night as his club forced visiting Istres to a 2-2 draw at the at the Stade Armand Césari.
CA Bastia got the first goal of the night through a fine finish from Mamadou Camara but the hosts drew level in the 33rd minute courtesy of Jerome Leroy's strike before Mamadou Doumbia gave Jose Pasqualetti's side the lead early in the second half.
Les Noirs dominated the game but their major undoing was their inability to convert begging chances that came their way.
With less than nine minutes to play, Sunday Mba rescued a point for the hosts by getting the equalizer in the 81st minute to be precise.
Mba on Tuesday had scored his debut goal for the French second division outfit as they beat Niort 5-4 on penalties after regulation time ended 2-2 in the Coupe de France round of 32.
CA Bastia occupy the root of the French Ligue 2 log with 13 points from 21 games.
Source:
Goal
Share this post with your friends and also feel free to add your comments below.

If you like what we post here, and you want more... Add us to your Circles, like our Facebook Page, Follow us on Twitter, follow us on google friend connect, or Subscribe to our RSS feed for our latest posts. Download our Toolbar and get all the latest posts from your browser.