The Barcelona defender thinks that his former Manchester United team-mate earned the accolade and suggested that Pep Guardiola is the best coach in the world.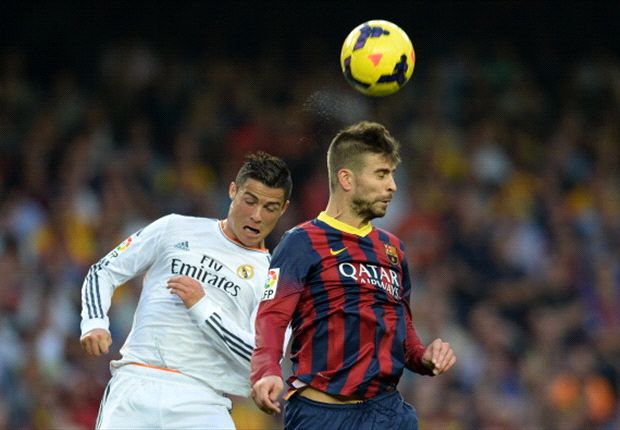 Barcelona defender Gerard Pique is pleased that
Cristiano Ronaldo won the Ballon d'Or
in January, ending Lionel Messi's four-year streak.
The Real Madrid winger edged Barca forward Messi and Bayern Munich attacker Franck Ribery to win Fifa's award for the best player in the world of 2013.
The centre-back thinks the Portuguese winger's win was unexpected to some but that he fully expected his former Manchester United team-mate to take home the trophy.
"It took everyone by surprise, especially those who don't know him, but not me," Pique, 27, told Jot Down. "More than that in fact, not only did it not surprise me, I think it's great.
"He's got a reputation for being a tough-guy, being above it all, so it was good that he had that reaction. He really wanted it, he'd suffered for it and he got it. I like that.
"I've haven't talked to him recently. I've changed my number a few times, just as he will have I guess, but if I've always got something good to say about him it's because I like him.
"People base their opinion on gestures or comments without really knowing anything. I should say that from what I've seen recently he's changed a bit, but personally I like the guy - he helped me a lot when I arrived at United."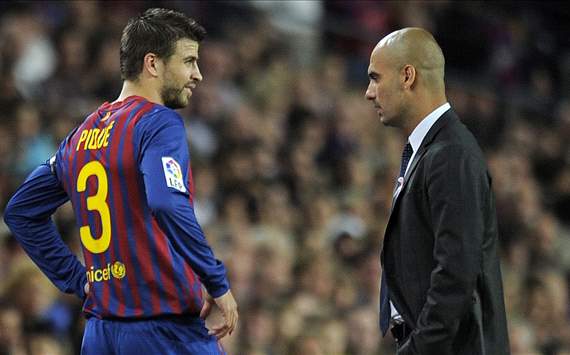 'Don't you want me?' | Pique does not know if it's true Guardiola wanted to ditch him
Pique also stressed his belief that there's no one better in coaching than former Barcelona boss Pep Guardiola, who is now in charge of Bayern Munich, but does not know if he left Camp Nou after being told he could not sell the defender.
"As a coach he's number one," he added. "I learnt the most from him. He taught me to understand football.
"Coaches tell you if you need to do one thing or another, if you need to position yourself here or there. Pep told you why you had to do it, the reason behind it. Pep helped me understand this sport better. I'll never forget it. He's the best.
"He's already explained it, he'd given everything, he'd given everything he had. He was living it 24 hours a day and that wears you out.
"His leaving was a personal decision, just like Sandro Rosell [who resigned as Barca president in January]. They were never our decisions, they were theirs.
"Of course I heard a rumour, that one of the reasons behind Guardiola's departure was that he'd asked to get rid of me, but you'd have to ask him if it's true. He never said anything to me. I don't know if it's true or not."
Source:
Goal
Share this post with your friends and also feel free to add your comments below.

If you like what we post here, and you want more... Add us to your Circles, like our Facebook Page, Follow us on Twitter, follow us on google friend connect, or Subscribe to our RSS feed for our latest posts. Download our Toolbar and get all the latest posts from your browser.